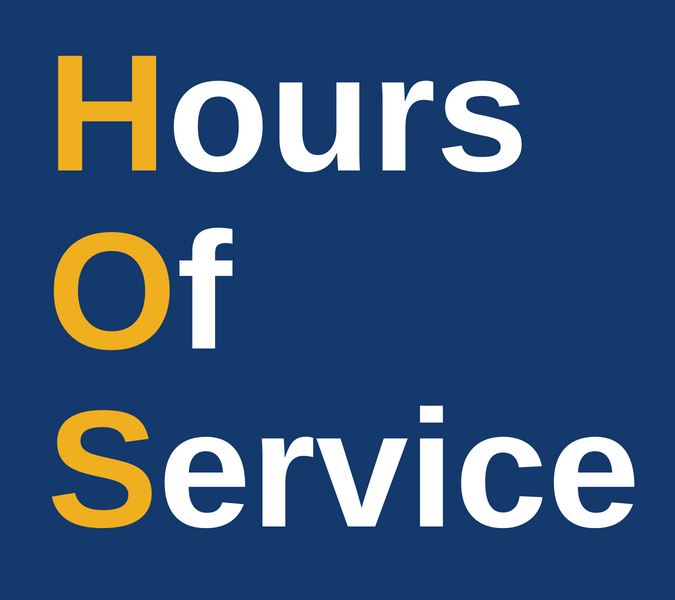 The FMCSA hours of service (HOS) rules are designed to eliminate the type of drowsiness that can lead to crashes. Although many commercial motor vehicle (CMV) drivers feel that they know when they are getting drowsy, various laboratory tests have shown that persons are not good at estimating their own drowsiness.
Most drivers must follow the HOS Regulations if they drive a commercial motor vehicle, or CMV. In general, a CMV is a vehicle that is used as part of a business and is involved in interstate commerce and fits any of these descriptions:

Weighs 10,001 pounds or more
Has a gross vehicle weight rating or gross combination weight rating of 10,001 pounds or more
Is designed or used to transport 9 or more passengers (including the driver) for compensation
Is transporting hazardous materials in a quantity requiring placards
Passenger-Carrying Commercial Drivers
Due to heightened safety concerns when transporting people, the hours-of-service rules for drivers of passenger-carrying commercial motor vehicles (CMVs) are different from the rules for property-carrying CMVs.


10-Hour Driving Limit – May drive a maximum of 10 hours after 8 consecutive hours off duty.
15-Hour Limit – May not drive after having been on duty for 15 hours, following 8 consecutive hours off duty. Off-duty time is not included in the 15-hour period.
60/70-Hour Limit – May not drive after 60/70 hours on duty in 7/8 consecutive days.
A driver is exempt from the logbook or record of duty status requirements
if he/she operates within a 100 air-mile radius of the normal work reporting location and is released from duty within 12 consecutive hours or less
.
For more information in regard to passenger driver federal Hours of Service regulations, please review the information from the FMCSA website HERE.