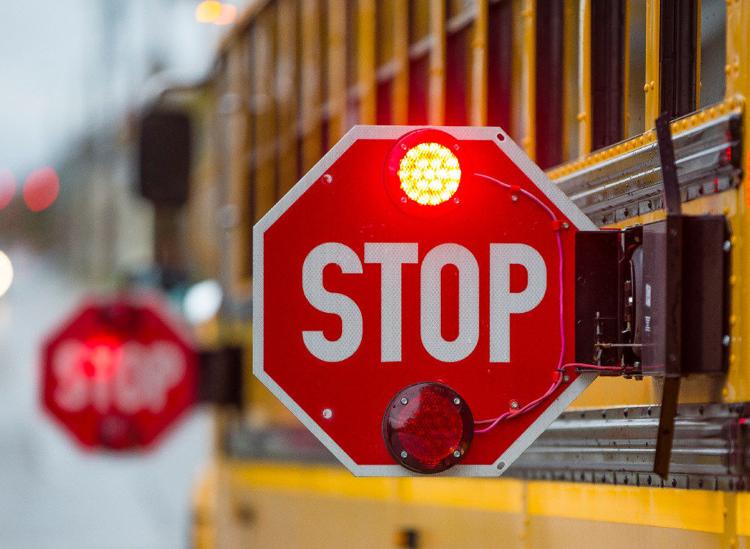 School bus routes are synonymous with the thought of school itself. School buses are by far the safest mode of travel for students to get to and from school.
For nearly 100 years, schools have been using the services of school buses to transport students from home to school. The ability for students to have access to the learning environment of school through school bus transportation is a powerful and necessary service.

School bus routes typically fall into two categories of passengers:

General Education (Gen-Ed)

Consists of general student population from grades K-12
Some districts separate different grade schools onto different buses, while others combine them all together on the same route
In Michigan, schools are not required to provide Gen-Ed transportation, although many still do – especially for younger grade students

Special Need Education (Sp-Ed)

Consists of special need student population from grades K-12
In Michigan, there are certain State and Federal legal requirements on schools to provide Sp-Ed transportation
What type of transportation service is needed is determined through a student's Individualized Education Program (IEP)
Learn more about all of the great things to experience across Metro Detroit here: Visit Detroit

Most public and private schools and districts have similar challenges when it comes to providing home-to-school bus route services:

How to manage costs and balance budgets to afford route service
How to meet State and Federal requirements
How to meet parents, students and community expectations
How to determine which services to provide – and how to best operate them
How to maintain services levels when short drivers or vehicles

Drivergent Transportation's school bus routes transportation management experience allows us to become a partner with you in helping to address and solve these problems. We have the ability to:

Provide individual daily route service with our driver and vehicle
Supplement your existing services
Provide coverage for your route service shortages
Provide coverage for unplanned or un-budgeted changes/needs
Both general-ed and special need transportation options available
Provide new service or take over for under-performing providers
Contact Us
to discuss your situation and let us help you create the solution that's right for you. Then you can focus on your primary role – providing the best education and guidance to your students.