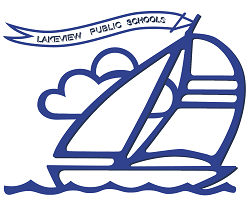 St. Clair Shores, MI – Drivergent Transportation, a growing student transportation provider in Southeastern Michigan, has been awarded a contract to provide student transportation for the Lakeview Public School district. This partnership will help improve the transportation services for the district and strengthen Drivergent's district partnerships throughout Macomb County.
Drivergent Transportation will provide all in-district and out-district student transportation for both general education and special needs. Each bus will be equiped with GPS, passenger cameras and two-way radios.
This partnership allows our experienced leadership to come back home, said David Holls, President of Drivergent Transportation, who had previously overseen the districts outsourced student transportation 8 years ago. Lakeview Schools have a long history of being a tight-knit community and banding together to ensure it continues to grow into the future. We look forward to helping improve the school transportation services so the district remains an attractive option for students and families.
If you are interested in joining Drivergent's team in the St. Clair Shores area, please click here to apply. Drivergent has the highest driver wage scale in the state and a competitive overall compensation and benefit package for its team.