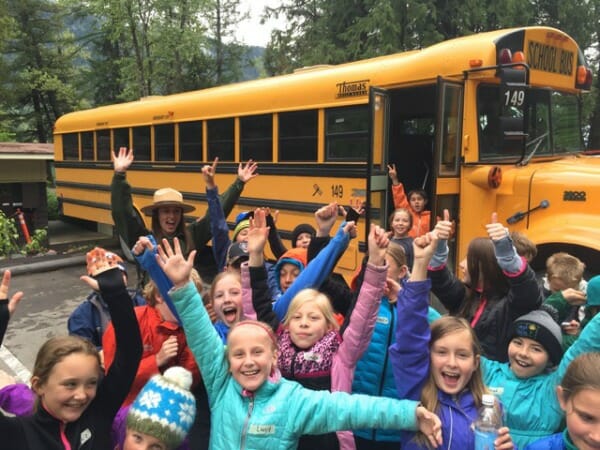 School bus transportation is not only for transporting students to and from school, but is also vital for transporting students to a variety of other daily school activities such as school field trip and athletics that are important parts of the educational experience.
School buses are the safest mode to transport students, and any time students need to be transported away from a school's property, school buses should be used.

Some of the other non-route needs for school bus transportation are:

School field trips
Classroom field trips
Special Need field trips
Transportation to vocational schools
Transportation school sports teams to athletic events
Transportation to out-of-district schools
School volunteer transportation
Field Day event transportation
Senior Day activity transportation
PTO or other school organization trips
Learn more about all of the great things to experience across Metro Detroit here: Visit Detroit

Public and private schools and districts can encounter challenges when it comes to providing school field trip and athletics transportation services:
Most afternoon trips are at the same time as PM routes, and bus coverage conflicts
Many afternoon field trips are delayed departing until a bus becomes available
School districts are short staffed and do not have enough drivers to cover all field trips
Private and charter schools do not operate their own buses and depend on bus contractor availability
Some bus contractors may overbook and cause delays in trip pickups and dropoffs
Some bus contractors may not have reliable equipment impacting trip timeframes

Drivergent Transportation's school athletic and field trip management experience allows us to become a partner with you in helping to address and solve these problems.
We have the ability to:
Provide field trip and athletic transportation with our driver and vehicle
Supplement your existing services
Provide coverage for your vehicle conflicts and service shortages
Provide coverage for unplanned or un-budgeted changes/needs
Regular and wheelchair bus transportation options available
Sedan, van and SUV transportation options available
Provide new service or take over for under-performing providers
Contact Us
to discuss your situation and let us help you create the solution that's right for you. Then you can focus on your primary role – providing the best education and guidance to your students.