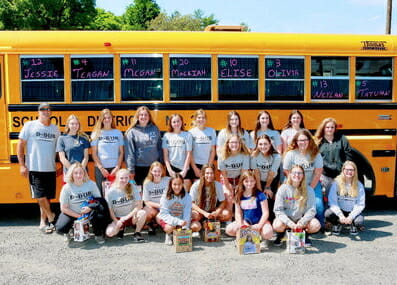 School buses are the safest mode of transportation for students, and likewise, that also makes them one of the safest modes of transportation for other passenger private group bus charters as well.
School buses are specifically designed with numerous safety features, such as: high back protective seating, body compartmentalization, high road height, rollover protection, additional mirrors for visibility, and highly visible colors. These safety features and high passenger occupancy make these vehicles a good option for transporting groups of passengers large and small.

Some of the other groups the can benefit from using school buses for their transportation options are:
Private Group Transportation
College organizations
University organizations
School athletic teams
Sororities
Fraternities
Tour groups
Recreational athletics
Government / Military
Airport transportation
Wedding shuttles
Senior groups
Casino trips
Family gatherings
Community groups
Travel groups
Corporate events
If you're looking for a private group bus charters to take a trip to a local museum, play, activity or event, or if you're looking for a partner to create regularly scheduled transportation – Drivergent Transportation can create the perfect solution for your transportation needs.
Learn more about all of the great things to experience across Metro Detroit here: Visit Detroit


Drivergent's private group transportation management experience allows us to become a partner with you in helping to address and solve these problems.
We have the ability to:
Provide trip and charter transportation with our driver and vehicle
One-time use or regularly scheduled services
Supplement your existing services
Provide coverage for unplanned or un-budgeted changes/needs
Regular and wheelchair bus transportation options available
Sedan, van and SUV transportation options available
Provide new service or take over for under-performing providers
Contact Us
to discuss your situation and let us help you create the solution that's right for you. Then you can focus on your primary role – providing the best education and guidance to your students.